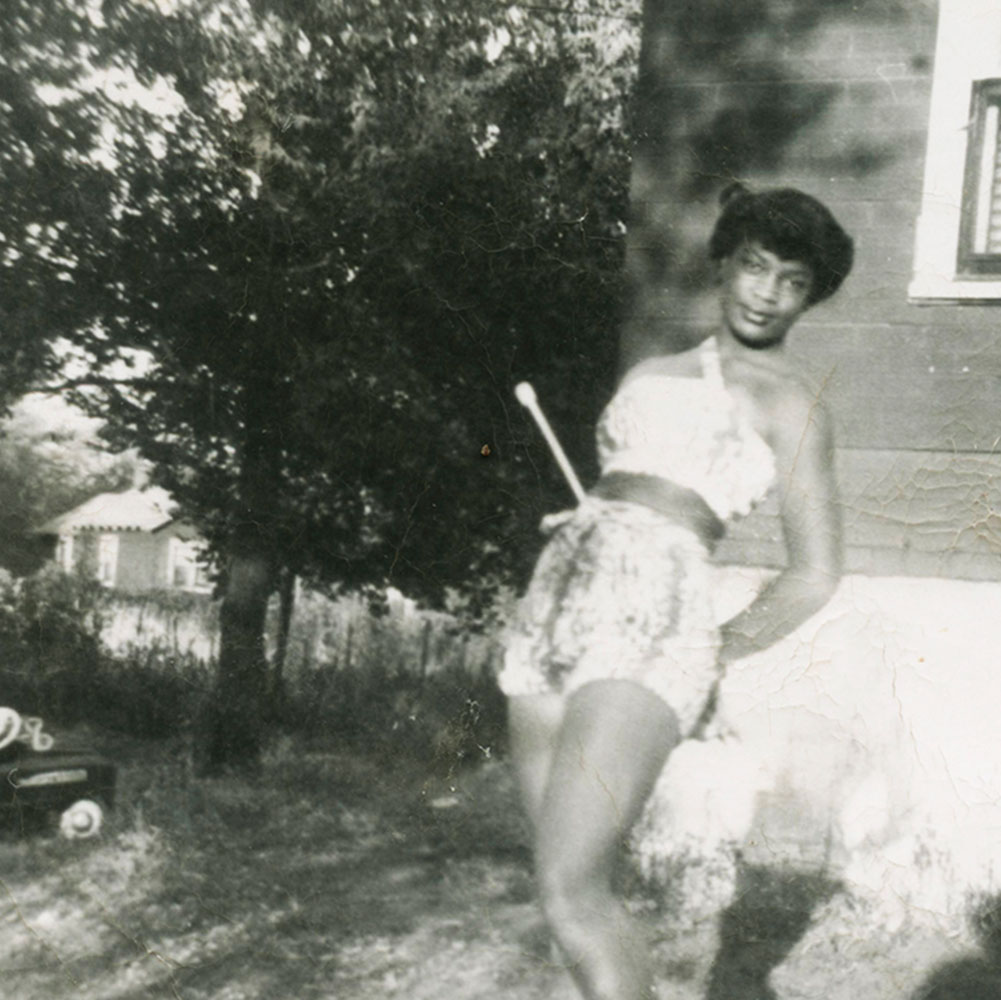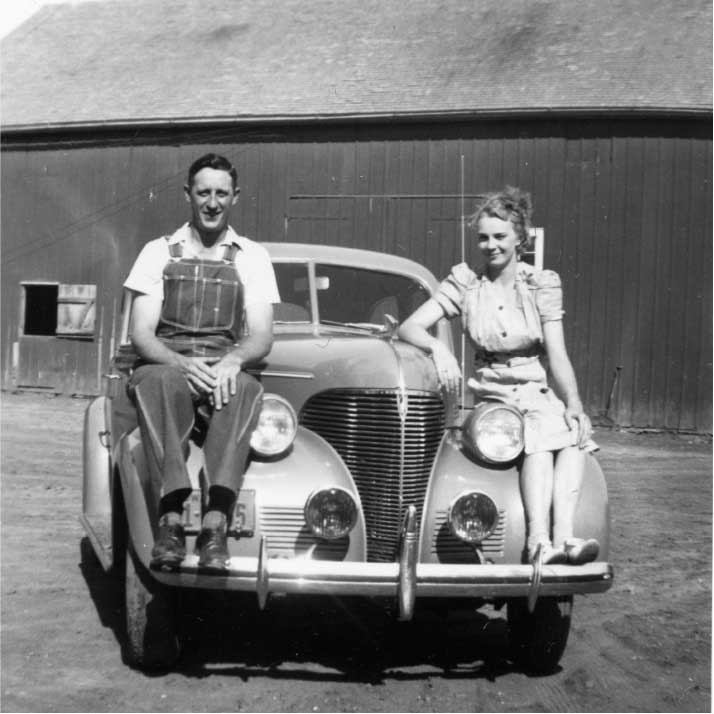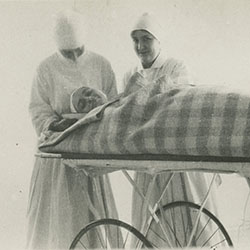 About
Fortepan Iowa features curated historical photos taken by ordinary Iowans over the nineteenth and twentieth centuries. The photos represent the personal, whimsical, poetic, significant, and accidentally artistic moments of everyday Iowa life, and tell a rich story of Iowa's great diversity and complexity.
The project serves as an ever-growing public website, providing opportunities for deep reflection on who we are as a State. Our aim is to find and digitize evocative archival photographs taken by everyday Iowans—photographs that might disappear or be thrown away—and organize them into an easily searchable visual chronology, with other functionalities that help you browse through, tag, geo-locate, and download the images. Fortepan Iowa and its collections have been used in library programming, public art, school lessons, and creative digital projects.
The project duplicates and builds upon the hugely successful Hungarian public website "Fortepan," an interactive photo chronology developed by Miklós Tamási and András Szepessy in 2009. The name "Fortepan" comes from the Hungarian company FORTE, which made the popular black and white negative "Fortepan" film that was sold throughout the world after World War II until 2001. It's appropriate that we name the archive Fortepan, since many of the images, especially in Hungary and across Europe, were taken with Fortepan film. As Fortepan's first "sister" site, Fortepan Iowa aims to reveal the spirit, identity, and history of its Hungarian counterpart. We look forward to welcoming and assisting in the development of other Fortepan sites in the United States and abroad.
This archive, as part of the Fortepan movement, represents a new archival paradigm. It gives photographs, from private donations, family collections, and the public domain, immediate historical context through its timeline-based interface. It combines photos from many collections to tell the story of a region or place, rather than isolating photos within disparate collections. And it encourages many levels of public participation. All Fortepan Iowa images are available for public download and carry a Creative Commons Attribution-ShareAlike 4.0 International (CC BY-SA 4.0) license [View License Deed | View Legal Code]. We invite you to View, Tag, or Download any Fortepan Iowa image you care to engage with. They are for you. They are for all of us. They represent a "public park" of Iowa images, an Iowa commons of shared public history.
Likewise, the technology supporting the site has been built exclusively with open source software, including the Linux operating system, Apache web server, PostgreSQL database server, Python programming language, and many other software packages, supporting libraries and code. A vibrant collaborative dynamic has been fostered between the developer and operations teams, creating an ideal environment for the rapid development of ideas. This culture of interactive problem solving will continue to support the project as it continues to grow in the future. Our main focus currently is to develop Fortepan Iowa into a turnkey content management system that will enable any person or institution—such as a library, museum, or heritage site—to duplicate this interface and use it for their own purposes. Our funding partners include Humanities Iowa, the University of Northern Iowa, the Iowa Arts Council, and the GeoTREE Center at the University of Northern Iowa. Our Iowa networking partnerships extend to numerous public libraries, including the University of Iowa, Anamosa Library and Learning Center, Cedar Falls Public Library, Ottumwa Public Library, Sumner Public Library, the Kendall Young Public Library in Webster City.
Among the broad range of images that we have curated into this archive, some may be offensive or portray negative stereotypes. All images should be viewed in the context of their time periods. Fortepan Iowa does not endorse the views represented in such images. However, we think these images are important for the overall conversation about who we are as Iowans. They provide a fuller understanding of different time periods in Iowa's history. We hope you agree why they are here, and hope you will contribute images that help us celebrate Iowa's diversity.
Fortepan Team
Bettina Fabos— DIRECTOR
Bettina Fabos is Professor of Interactive Digital Studies and Visual Communication at the University of Northern Iowa. She is an award-winning producer of digital history projects and researches noncommercial digital archiving, the Creative Commons movement, and interactive timelines.
Kristina Poznan— PUBLIC HISTORIAN
Kristina Poznan is a public historian who promotes community engagement through digital humanities projects. In addition to building out the Fortepan concept for future sites, she currently serves as the editorial associate at "Enslaved: Peoples of the Historical Slave Trade." She has taught public history and digital history at La Salle University and New Mexico State University.
Noah Doely— LEAD CURATOR
Noah Doely is Associate Professor of Digital Photography at the University of Northern Iowa. He works with 19th-century photographic processes, pinhole cameras, digital collage and video, and is drawn to photography's complicated relationship to truth and verifiability and its paradoxical ability to evoke both trust and skepticism (see http://www.noahdoely.com/). Noah has received national and international attention for his work. He curates Fortepan Iowa.
Dana Potter— DESIGNER and CURATOR
Dana Potter is Assistant Professor of Interactive Digital Studies at the University of Northern Iowa. Combining art and technology, Dana's work uses biometric and sensory tools to create visual data for creative projects, and explores eye-tracking, geolocation mapping, computer-mouse movement recordings, and facial recognition (see http://www.danapotterart.com/). Dana designs the Fortepan Iowa platform, and curates the archive with Noah Doely.
John DeGroote— MAPPING TECHNOLOGIES COORDINATOR
John DeGroote is Director of the GeoInformatics Training Research Education and Extension (GeoTREE) Center at the University of Northern Iowa. He coordinates Fortepan Iowa's development and mapping technologies, including augmented reality initiatives with geolocated historical photos in a 360º plane.
Jonathan Voss— DEVELOPER
Jonathan Voss is the GeoTREE Center Application Developer. He continually upgrades Fortepan Iowa's back end and develops new mapping and geolocation technologies.
Isaac Campbell— DIRECTOR OF COMMUNITY OUTREACH
Isaac Campbell is a Master's Student in Communication and Media at the University of Northern Iowa. A video producer, public wheat paste artist, and Creative Commons disciple, Isaac's work involves cultural memory studies and vernacular photography. He is the outreach coordinator for Fortepan Iowa.
Affiliates
Dana Atwood-Blaine is an Assistant Professor of Curriculum and Instruction in Science Education at the University of Northern Iowa. Dana's expertise lies in Augmented Reality game-based learning. She is working with the Fortepan Iowa team on augmented reality experiences.
Laura Edwards is an Assistant Professor of Curriculum and Instruction in Social Studies Education at the University of Northern Iowa. Her work addresses critical literacy within a social justice framework. She coordinates and plans the curricular materials related to Fortepan Iowa.
Philip Hopper is an Associate Professor of Digital Media at the University of Northern Iowa. His work concerns vernacular image-making that addresses political conflicts. Phil is involved with Fortepan Iowa's global outreach.
Jaycie Vos is the Special Collections Coordinator, University Archivist, and an Assistant Professor at the University of Northern Iowa's Rod Library. Jaycie developed the category terminology for Fortepan Iowa.
Contact fortepaniowa@uni.edu
FI0002410, 1953, Waterloo, IA, donated by Beverly Cook; FI0001375, 1939, IA, donated by Erik Walker; FI0001965, 1900, IA, donated by Alfred Becker. All images licensed CC-BY-SA 4.0.