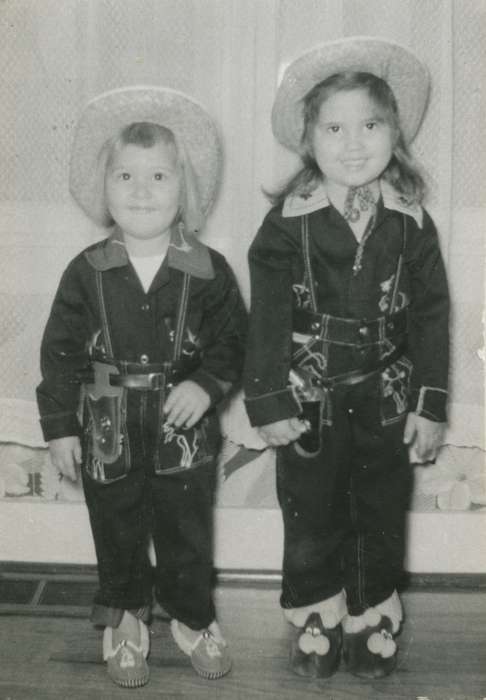 Scanned by Mettlin, Devon Jacob
Added to the archive May 1, 2016
Category Terms:

Children, Homes, Portraits - Group

Tags:

costume, cowboy costume, cowgirl +

Comments:

This photograph was taken on the corner of 8th & Division Street. Being a cowgirl or a westerner was a huge thing in the 50s, so this is my aunt Lana and grandma Lorraine in their cowgirl outfits. My grandma's nickname was always "Lorny." Lana would always say that she wanted to be like Annie "Oakbutt," instead of Annie Oakley. I also thought that it was interesting that two of my friends have also lived in this same house over the years.