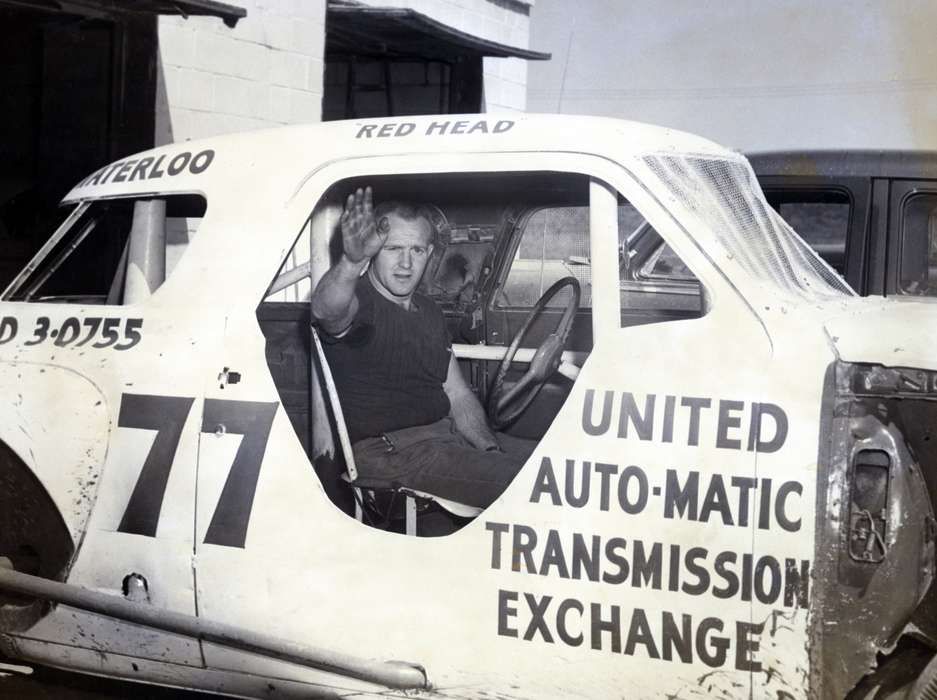 Scanned by Volgarino, Jim
Added to the archive Dec. 1, 2020
Category Terms:

Entertainment, Motorized Vehicles, Portraits - Individual

Tags:

car, racecar, studebaker, tunis speedway +

Comments:

Red Droste, racer at Tunis Speedway, Waterloo, Iowa. Droste purchased this Studebaker race car from a racer from Florida. It had cut down doors, a full roll cage and the steering had been moved to the center of the vehicle so the driver could see better on the track. Droste operated a repair business in Waterloo, Iowa that did transmission repairs.