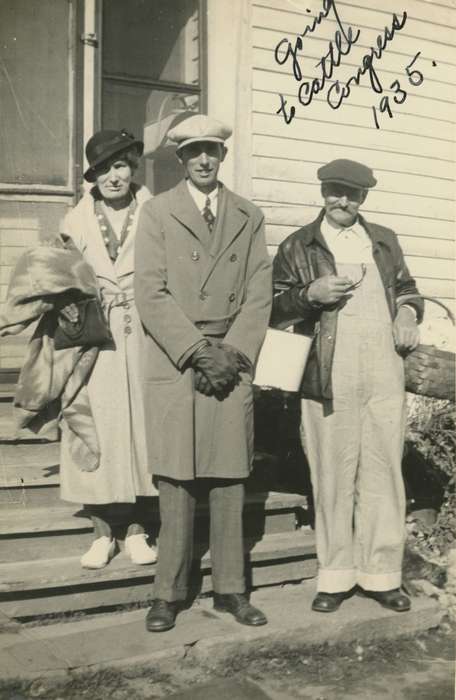 Scanned by Curtis, Melissa
Added to the archive Dec. 1, 2016
Category Terms:

None

Comments:

Mary Evans, Howard Rossow, Richard Evans. They left early in the morning to go to the Cattle Congress in Waterloo, IA. For them, this was a big deal. Shirley commented how dressed up her father (Howard) was; she hardly saw him so dressed up.