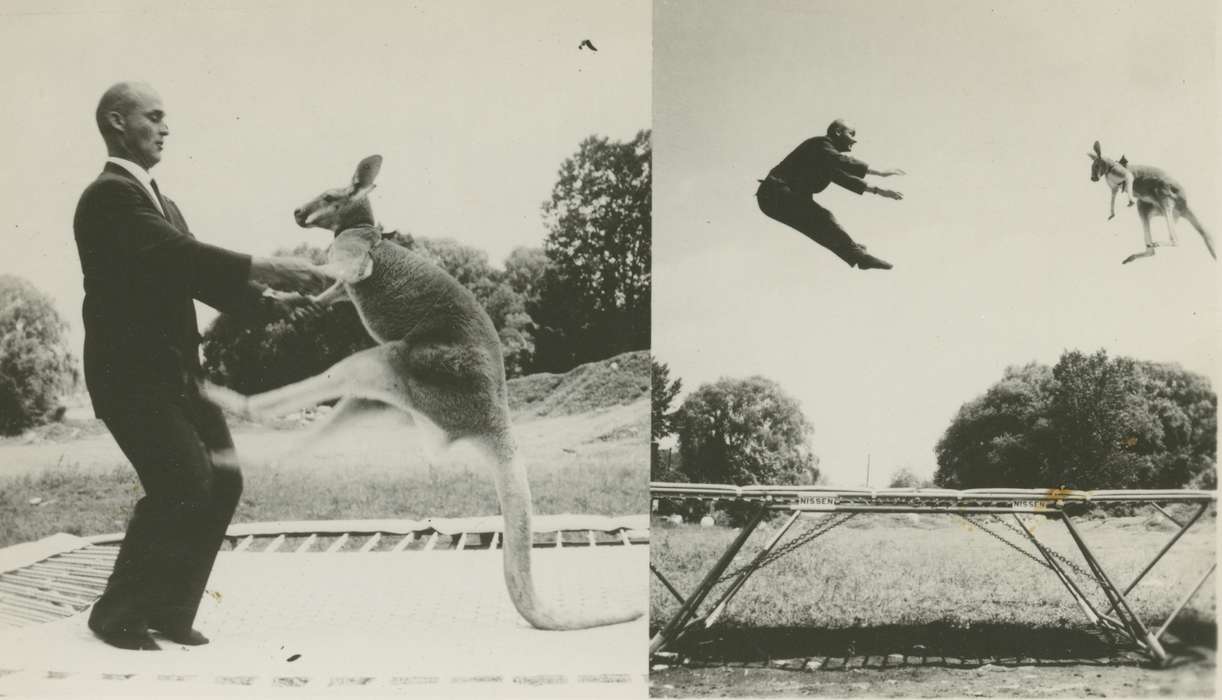 1960, New York City, NY
ID#: FI0008569
Donated by Jones, Deb
Scanned by Jones, Ashley
Added to the archive Dec. 1, 2015
Category Terms:

Animals, Businesses and Factories, Labor and Occupations

Tags:

central park, kangaroo, trampoline +

Comments:

Promotional photo for Nissen Trampolines. They had a kangaroo in their logo. George Nissen was an Olympic-level gymnast and shot this promotional photo in New York's Central Park. He had won three NCAA gymnastics championships while a student at the University of Iowa and built the first trampoline prototype in 1934 with his coach, Larry Griswold. They established the first trampoline factory in Cedar Rapids in 1941. Here is a video link to George Nissen jumping on his trampoline: https://www.youtube.com/watch?v=Sb2z3-QIZnE.