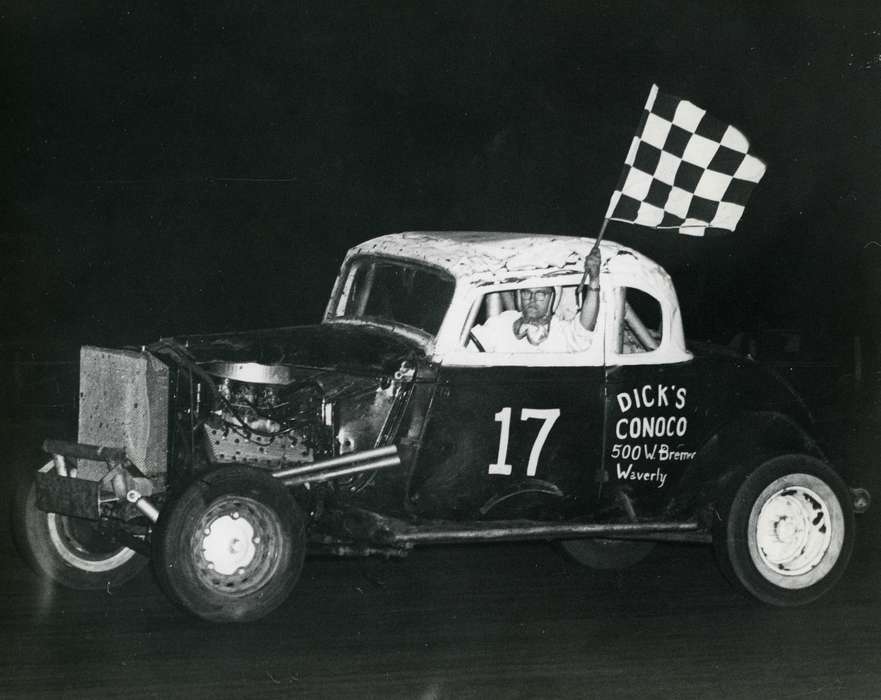 Scanned by Volgarino, Jim
Added to the archive Dec. 1, 2020
Category Terms:

Entertainment, Motorized Vehicles

Tags:

car, racecar, racecar driver, speedway, tunis speedway +

Comments:

Merlin Benning, Waverly, Iowa, began racing at Tunis Speedway, Waterloo, Iowa in 1959. This 1933 Ford coupe was his second race car after he wrecked his first race car, a 1940 Mercury. He purchased the 1933 Ford from brothers Lloyd and Bob Hesse of Waterloo and raced the car from 1959 to 1963 when he retired it at his farm outside Waverly.